Social media and professional networks
January 1st, 2012 by Patricia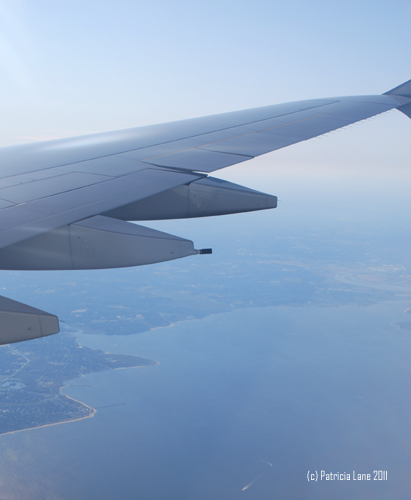 Keepers and goners in 2012
For independent professionals, time is probably the most valuable commodity.
We strive to save it – by becoming more efficient and productive. We aim to invest it wisely – by targeting our social media marcomm efforts well and being active in the right professional organizations. And we aim to find balance between our professional and personal time. 
Less is more
As an increasing number of social media and professional networks compete for our attention and participation, freelancers face a tough choice: to participate lightly in many or in a more committed fashion in a few? The answer depends, in part, on your goals.
For me, social media and professional networks are a vehicle through which to engage with and ultimately meet others in person. Developing relationships takes time, commitment and regularity and I plan to focus my efforts better in 2012.
Keepers
Twitter is a fabulous information resource. Thanks to fellow Tweeps, I've discovered terrific blogs to follow, gotten answers to questions in a jiffy, and enjoyed many conversations with colleagues through the workday. Better still is having had the chance to meet followers and colleagues in the flesh, especially during the Journée mondiale de la traduction last December (#JMT2011).
As member number 304,812 I joined LinkedIn before it even had 1 million members, but didn't start really making use of it until about two years ago. As of November 2011, it has over 135 million members, with about 3 million in France, making it a much more useful tool in my target market.
Choosing to remain an active member of France's union of professional translators is a no-brainer! Collegiality, a lively private discussion list, a rich CPD offering and local events, in addition to group insurance plans, combine to make this membership a worthwhile investment all around.
Another keeper! The oldest association of professional communicators in France gathers corporates, public institutions, communication agencies and independent professionals. It hosts regular workshops and round tables, publishes a quarterly magazine (for which I've been interviewed twice!), spearheads issue-oriented projects (such as the Guide de la relation Indépendant – Entreprise/Agence), and offers a solid and diverse CPD programme in which I'll be instructor as well as student this year.
Goners
I've been a premium member of Viadeo for the past two years (because you can hardly do anything on that network otherwise), but I shall not be renewing it, cheap as it may be. I find it cumbersome to navigate and too filled with service and product offer broadcasts. I don't find it an appealing space in which to spend time and contribute. I'll keep my profile alive but won't rely on Viadeo in my networking or business development endeavors.
I joined IABC (the International Association of Business Communicators) last summer, seduced by its information and resource-filled website and incredibly rich live and remote conferences and courses. I've read its quarterly magazine from cover to cover and shall probably order some of its publications before my membership runs out.
It's a great organization, so why am I not renewing my membership? Because all that drew me in is tough to afford for an independent professional. Every single conference, workshop or course (even remotely delivered) I've been interested in signing up for had a price tag above $1,000. Even one-hour webinars cost around $100 for members. It is an organization that seems to cater to large corporates and their managers, not SMB or independent professionals. And that's a pity. They could, as Communication & Entreprise does, apply rate scales depending on the size of the member organization, allowing for a fruitful mix of all players in the corporate communications professions.
Klout
After reading Pam Moore's blog article Why I deleted my Klout profile, I went ahead and did so as well. I'm not on Facebook for a plethora of privacy and copyright issues, and Pam's article explained well the similar drawbacks with Klout.  Thanks Pam!
Explorations
I signed up for Google+ when it came out in beta, but haven't taken the time yet to learn to use it properly. I'll play with it before making a decision. Advice and how-to's most welcome!
Your choices and recommendations?
Where will you invest your precious time in 2012? Do you take a "sprinkle approach" or a concentrated one and why? What networks and organizations have you found worthwhile and would recommend to others?
Tags: Business development, freelance marketing, linkedin, professional memberships, siteEN, social media, Translation