Developing your small business in 2011: What's on your menu?
December 22nd, 2010 by Patricia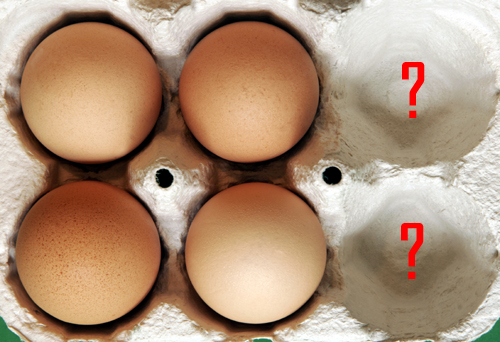 For this last post of 2010, I'd like to ask you what ingredients you aim to stock up on to run and develop your business next year.
What new dishes (services) have you cooked up this year that will remain on your menu? Which new dishes or old favorites will not make the cut?
What spiced up your marketing strategy in 2010? Which savors do you want more of – or less of – in 2011?
What business development tactics provided the best ROI? Are there new ones you are planning on testing?
And finally, rather than asking whether you are planning to increase your rates some time in the New Year, I'm wondering whether freelancers and small and medium-sized business are thinking of reviewing how they price their services (word, hour, day, flat fee, retainer, subscription, other).
I'll be fair and play too.

Here are some of the changes that spiced things up for me in 2010 that I will continue to season and perfect in the coming year.
2010 was my first full year outsourcing my accounting. The investment is well worth it. It freed up a lot of time, reduced stress and provided peace of mind.

Every

single

new

client

this year came from face to face networking or word-of-mouth. It is not easy to go out there, find the right venues, approach strangers and provoke interesting exchanges. I have to kick myself. It pays off.
In 2011, I will be focusing my business development energy on this type of pull marketing.
One trend that cropped up in 2009 and strengthened this year is project scope expansion – the kind of opportunity where you are contacted to do A, and by the time you finish taking a good brief, you are entrusted with A + B and maybe even C. It doesn't happen every time you take an excellent client brief, but it won't if you don't. During this exercise, the client may discover lacunae in their needs analysis or realize that your expertise or skill set can help them achieve several objectives in one go.
In light of the point above, my fee setting approach has had to adapt too. I am more frequently submitting all-inclusive flat fee value-based quotes for complex but well-defined projects. For those that include variables hard to peg at project start, I'll combine a flat fee for part of it with an hourly or day rate. A few faithful clients with straight translation requirements still prefer to be invoiced per word, and I am striving to show them that this approach is not necessarily to their advantage.
In a recent post in French, I talked about the management pyramid: at what level you position yourself influences who you have as a contact within your client's company, the types of projects you will work on, and thus whether it is your fee or your value that determines whether you land the contract. The higher up the ladder, the less you will face haggling over fees and the more inappropriate it is to take a widget-based approach to fee setting.
Finally, and much to my surprise, I've seen a shift in where my business' growth market may lie. When I set up shop 10 years ago, I wanted to work with small and medium-sized businesses to help them grow and reach international markets. Most were unwilling to make that kind of investment and many in France did not have the "outside consultant" reflex – it was not part of their business culture. Large and listed companies quickly became my client base.
I wonder whether it is the international economic climate, the inroads globalization has made to all sectors of the economy, or a professionalization of new ventures in France, but a few new clients are very young companies. Partnering with them is thrilling and quite different from working with major accounts. Maybe I'll keep that for a separate post!
Your turn :
What worked and what didn't in 2010, what new ingredients do you plan on adding, what business development menu will you serve up next year?
Tags: Business development, clients, freelance marketing, linkedin