To Do lists 21 days before Christmas – Freelancers, what's still on yours?
December 4th, 2010 by Patricia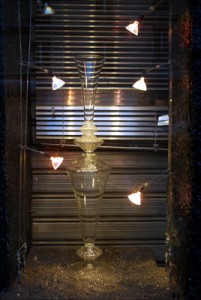 December is a crazy month for freelancers. It's shorter than February and has  a broader variety of items that make their way on to your To Do list – personal and professional. It's a joyous and sometimes stressful time. Don't let some critical matters fall through the cracks – and don't forget to spread that holiday spirit around!
Folks, tell me I'm not frighteningly behind.
What's left on your To Do list? What have you checked off?
Here's mine (clearly, in no particular order) – what have I forgotten?
Design and order holiday cards

Update holiday card mailing database

Attend Presentation Zen and enjoy Tweetup the night before

Order foie gras

Buy client gifts

Send checks to my favorite charities

Attend SFT annual meeeting

Buy packaging to send gifts

Address holiday cards
Assemble documents for accountant (ouch, I hate filing)
Issue invoices
Finish client brochure copywriting project
Prepare day-long brainstorming session for new client next week
Get haircut (this might need to go at the top of the list)

Order Christmas tree

Somehow, find time for two client lunches before 12/15
Relicense Wordfast
Pick up dry cleaning (how long do they keep stuff before it disappears?)
Clean up the house!
Review what needs changing before FR and US tax law changes effective January 1
Ponder what marketing strategies worked this year and priorities for 2011
Update my book of recent projects (yay!)
Pay local and professional taxes (yuck)
Schedule car tune-up
Get snow wheels put on car
Most importantly, make list of all the reasons I have to be grateful, especially during the holidays.
My family and friends get top billing. Without them, would anything make sense or be worthwhile?
Close behind, clients, colleagues, and this blog's faithful readers. Thank you. You keep me on my toes, you make life interesting, you help me keep learning and feel challenged, and, often, you make me laugh!
Tags: freelance, holidays, linkedin, time management